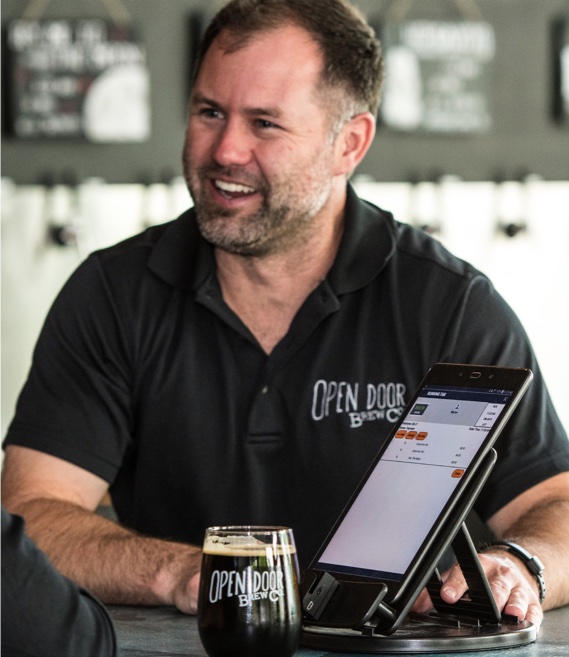 Win Free POS Hardware for Your Taproom
Stocking your taproom with all the necessary equipment—from barrels to pint glasses— adds up fast. So if you've invested in POS hardware once, you may be hesitating to make a switch, even when you know there's a better option out there for you!
By submitting your information, you agree to share information from this form and to receive communications from Arryved. You also agree to our giveaway terms.
Arryved, an all-in-one POS system that was built for craft by craft professionals, knows this, and that's why we're raffling off a complete mobile, customizable hardware setup to help your team make the best POS decision for your taproom. And, in turn, help you provide the best possible experience for your guests, your staff, and yourself! Arryved POS provides everything you need to seamlessly sync your team's unique operations—plus, with Arryved, there are no monthly fees per device, feature, user or anything else!
You'll be eligible to win $2000 worth of hardware to enhance your taproom operations, no matter which service model you offer. (We've heard from our friends that this is more than enough to cover all your device needs.)
The winner will hand-select from a smorgasbord of options, including:
Nifty handheld devices, mobilizing your hustling staff
Rotating tablets with sturdy stands, perfect for station-based checkout
Tap, dip and swipe credit card readers, compatible with both mobile devices and tablets
Complete KDS setup with a high resolution screen, bump bar, and printer
Functional, sleek cases to protect the POS devices from bumps, drops and spills




Copyright © 2021. Unfiltered Media Group, LLC