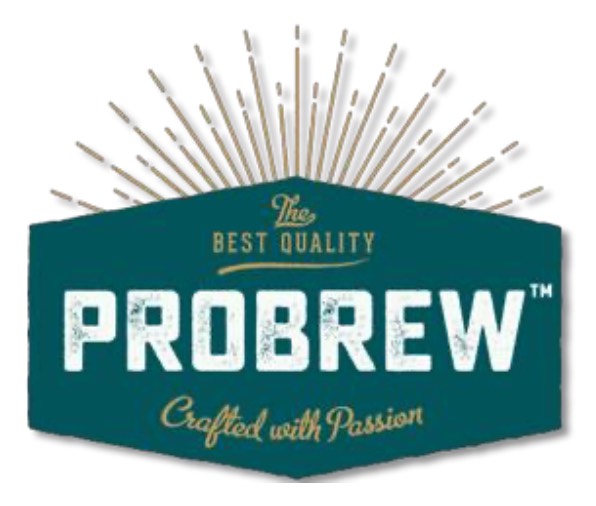 ProBrew is giving away a

FREE

ProCarb MINI!
Free ProCarb MINI with purchase of a ProFill Can filler!
We preach about our ProFill 100 & 200 can fillers maintaining precise carbonation levels and achieving minimal DO pickup at the filler. It's time for us to put our money where our mouth is for one lucky winner!
By submitting your information, you agree to share information from this form and to receive communications from ProBrew. You also agree to our giveaway terms.
Get your craft beer, hard cider, hard seltzer, wine, RTD cocktails, and CBD-infused beverages precisely carbonated, into cans, and into your customer's hands!

> Reduce carbonation times by 500% from tank to tank compared to carb stones!
> Fill 100 - 200 cans per minute with minimal DO pickup!
> Improve product quality and extend shelf life!
Learn more about ProBrew equipment:
ProCarb MINI: Tiny, Tough and Mobile!
1. Optimally disperse carbonation with automatic pressure control guaranteed to regulate levels and saturation pressures for prime beverage stability and quality.
2. Small, ultra-portable mobile cart design has a 1' x 2' footprint with 24VDC battery power that makes the ProCarb MINI easy to roll in between tanks, around your cellar, and into storage when not in use.
3. Allen Bradley PLC controls create reliable, maintenance free operation for a "set it and forget" system that speeds up and simplifies the carbonation process.
1. True Counter Pressure Gravity filling technology allows complete CO2 purge, reducing Dissolved Oxygen (DO) pickup and reducing foam during the filling process to increase product stability and extend product shelf life.
2. During the rotary can filling process, each can is sealed to the filling valve, purged with CO2 to eliminate oxygen, gently filled, then snifted to release pressure without disturbing the beer or beverage. This means zero opportunities for open-air oxygen exposure and precise carbonation levels in every can.
3. ProFill Can fillers run at actual speeds of 100 - 300 cans per minute on 8oz, 12oz, and sleek cans to fill your cans faster and more efficiently with less product waste and increased shelf life.

ProBrew Contest Guidelines:
One winner will be selected at random upon closing of this contest! The winner will receive a FREE ProCarb MINI 2-gallon per minute carbonation unit with purchase of ProFill Can 100 at one hundred cans per minute or ProFill Can 200 at 200 cans per minute. System selection depends on the winner's preference in coordination with the canning speed that best suits individual production needs.
The winner will work closely with the ProBrew team to determine production speeds, capabilities, delivery & install, and system operation and training.
This contest closes on July 31st, 2021. The winner will be randomly selected and notified within 10 business days of closing. The selected winner will have 90 days to submit a down payment. If a down payment is not received within 90 days, ProBrew will select a new winner from the original list of entries.
ProBrew reserves the right to utilize the winner's facility as a showcase facility and share marketing & sales initiatives to support the growth, success, and brand recognition of both the contest winner and ProBrew.
This contest is limited to the United States
Interested in other systems & equipment?
Visit www.probrew.com for more Equipment, Systems & Solutions! Email us at [email protected]
ProBrew is a subsidiary of TechniBlend, Inc.
ProBrew | 21800 Doral Rd. | Waukesha, WI 53186 | Main: 262.278.4945
Copyright © 2021. Unfiltered Media Group, LLC